About Us
Claud Switzer Memorial Trust Rest Home and Hospital
We believe that the dignity, privacy and individual rights of all people must be maintained at all times and that their needs should be provided for with patience, understanding, empathy and respect, with a consistently high standard.
Our History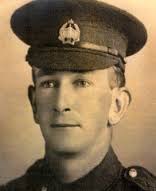 Claud Ivon Switzer was a resident of Mangonui County all of his life. In 1954 his Will provided for the building of the original 14 bed home to care for the aged needy in this area. In 1955 the facility registered as a Charitable Trust. Growth of the facility to its present size has been in planned, progressive stages. Over the years a number of individuals and organisations have generously supported the Switzer Trust with substantial grants and legacies. These have made it possible for the Trust to develop the facilities and services to what they are today.
The day to day activities of the Trust are significantly enhanced by the generosity of many people in the community who donate their time, produce, gifts, experience and knowledge. All are appreciated and valued. Each in their own way improves the quality of life of our residents.
The Trust is committed to the provision of a full range of care for the older people of this community.
Today we provide residential care in our resthome, hospital and Puriri Secure Dementia Unit.
Our community-based Day Care service developed in 1998 now provides day care for both the well elderly and for those with dementia. In addition, we provide short-term periods of care for Respite, Carer-Support, convalescence and rehabilitation.

Governance
As a not-for-profit organisation, the Trust returns all surpluses to the pursuit of its mission. Governance of the Trust by community representatives defines the Trust as a community organisation.
Passionate about People
We want to enrich the lives of all of our residents and their families/whanau by helping people enjoy life in a safe, respectful and friendly environment. We are building a culture that makes our staff and residents feel valued.
---
The Trustees
Mr Peter Dryburgh
(Chairman)
M.N.Z.M., M.R.C.P.(U.K), F.R.C.S.(ENG), F.R.A.C.S:
Peter is a graduate of the University of Cape Town (1966). He subsequently trained in South Africa, the United Kingdom and the United States of America. He came to Kaitaia Hospital in February 1980 to take over the position of Surgeon Superintendent from Dr Denis Tree. He remained in this position and that of Senior Surgeon/Clinical Advisor until his retirement from full-time surgical practice in May 2004. He also served on the Board of Trustees of Kaitaia College for seven years with three years as its Chairman.
For the next 10 years, Peter worked as a locum (relieving) surgeon in rural New Zealand and rural and outback Australia. These periods varied between 2 and 12 weeks. Final retirement from surgical practice took place in December 2015, with the last 2 years working as a part-time surgeon at his 'old home' of Kaitaia Hospital.
Mr Eric Shackleton
MPS MStJ JP
Eric was appointed to the Board following the resignation of Dr Tom Young in 2011. He was born in Waiuku and after working overseas and throughout the North Island started as a pharmacist in Kaitaia in 1973. He has been a member of many local organisations such as Hospice, St. Johns, Round Table, Kaitaia Business Association, and the Justices of the Peace Association for the Far North, along with the 20/20 IT Computers in Homes Trust. Eric who lives on a vineyard near Ahipara enjoys diving, fishing and flying.
Mr Jack Rogers
Jack was appointed to the Board after the resignation of Clive Patterson in July 2015. He was born and bred in the Far North and is of Ngati Kahu descent. He and his wife Heather have 3 children, Craig, Keri and Jen. Jack was apprenticed to Whitefield, Kimber and Wilson from 1966 to 1971 and qualified as a plumber. In 1975 he started his own business and has been active in the plumbing Industry for the last 49 years. Jack is a past member and President of the Kaitaia Kiwanis Service Club and a current member of the 90 Mile Beach Surf-casting Club.
The Advisory Group:
The Advisory Group meets 4 times a year. It is made up of local of people who bring a wide range of community knowledge and experience to the meetings and include representation from the following organisations and people: Resident Representative – Community Health – Masonic Lodges – Age Concern – Work and Income New Zealand – Staff Representative – Northland Health – Switzer Home Auxiliary – Business & Professional Women's Association – Salvation Army – Iwi Representative – Grey Power.
---
Management
Tina Mills
(Chief executive Officer)
Tina@switzer.org.nz
Since 2009 Tina has held a variety of management roles across the health environment including an executive role for Jack Inglis Friendship Hospital and started at Claud Switzer Memorial Trust Board in November 2019.
Her qualifications include a Master of Business Administration, Advance Leadership, Change Management, Graduate Certificate in Management, Management and Leadership in Nursing Practice, Bachelor of Nursing and Diploma in Business Accounting. In 2020 she has completed the Eden Alternative training to become an Eden Alternative Associate to lead the direction of Claud Switzer Memorial Trust Board.
Tina has significant experience in building, redevelopment projects and implementation of new processes within the health sector.  This has become a large part of her role at Switzer.
She is an energetic advocate for culture change and supports the decision of the Switzer community to continue the Eden journey.  Tina is open for opportunities for Switzer to engage with the local health community and encourages residents and employees to have a voice on strategies to support future proofing Switzer goals.
Joanne Philip
(Nurse Manager – Kowhai and Matai Households)
jo@switzer.org.nz
Jo has been employed by the Trust since 2009 and was the Senior Registered Nurse for 7 years until her appointment as Nurse Manager in 2018. Jo has a special interest in end of life care.
A local who has lived and worked in Kaitaia for most of her life, Jo brings a wealth of knowledge, skill and experience to her position.
Careers
The success of this Trust has come from the outstanding people who have been part of the organisation since its inception. Our future depends upon attracting, rewarding and retaining people who share our 'can-do' attitude and passion for older people.
If you are interested in contributing to Switzer's work and can offer excellence in nursing care or support activities, please click below for an application form.
Cooperation and Collaboration
Working together to maximise the collective expertise of all stakeholders
to pursue our goals
Communication
Open, honest, effective, informed communication
People
A caring attitude and approach focused on client needs, families and staff
Respect
Treating all individuals with respect and dignity
Innovation
Ideas that contribute towards continuous improvement
Attitude of Excellence
To exceed the expectations of all people who access our services by delivering high quality, clinical, physical, spiritual, social and emotional care
Location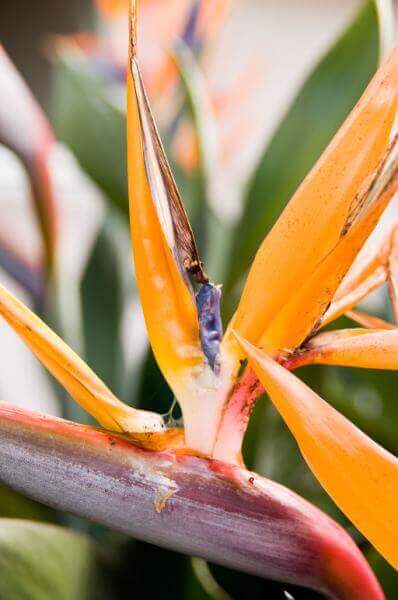 Switzer Residential Care is situated on the south side of Kaitaia within walking distance of the town centre.
Kaitaia is a rural town situated in the beautiful Far North of New Zealand; it is a 90-minute drive north of the Bay of Islands, 90 minutes from Cape Reinga, the North Cape and a 5 hour drive north of Auckland. Locals and visitors to the region can walk on pristine sand on deserted beaches, or trek through forests with ancient Kauri trees.
The transparent waters of the region are one of the favourite playgrounds for lovers of anything aquatic including diving, sailing, fishing, boating, swimming with the dolphins or joining one of the many cruises.
Claud Switzer Residental Care
Driving Directions
From the south on State Highway 1 — Drive through the Mangamuka Gorge. Approximately 150 metres from the 50km sign before entering the town, Switzer is on the left hand side at 71 South Road.
From the north and the Bay of Islands — drive to Awanui on state highway 10. Turn left at Awanui, towards Kaitaia. Drive through the main street of Kaitaia and continue until you feel as though you are leaving Kaitaia on South Road. Just past the dairy and opposite the A&P Show Grounds is Switzer Residential Care.
Standards
The Claud Switzer Memorial Trust has extensive quality management systems in place which include the following:
Health and Disability Sector Standards
ISO 9001:2015
                             2019
 Eden Alternative – 2019 2,3,4,5,8,9 and 10 achieved
2016
Eden Alternative Principales 2,3,4,5 and 10 achieved
2014
Westpac Northland Business Excellence Awards 2014, Claud Switzer Residential Care Winner of theACC, Accident Compensation Corperation Workplace Safety Award.